IMPROVE YOUR PHOTOGRAPHY WHILE IMPACTING LIVES
Looking for a photographic destination of a lifetime? Uganda, otherwise known as the "Pearl of Africa" is one you will want to cross off your bucket list.
Most tours are not specifically designed for photographers and on regular Africa tours you don't get to learn about photography or cameras.
Our photo-tour to Uganda, will immerse you in the full photography experience.
Are you a semi-professional or even an amateur photographer looking to take your craft to the next level? Perhaps you're a novice who's never picked up a camera before but would like to learn how?
Imagine being immersed in learning amazing photography skills, against the backdrop of an African Safari or hiking in the rainforest as you come upon Gorilla's and Chimpanzees; every activity and excursion will give you amazing photographs to share with your friends and family.
WHY TRIPLE F PHOTO TOURS?
Regardless of your photographic experience, we welcome photographers of ALL levels – no inquiry is too basic, no question is off limits. The more questions you come with the more fun and engaging the experience will be.
Your non-photographer spouses / companions will also love our tours; Yes, this tour is focused on learning about photography, but there are so many activities lined up that even if they are not photographers or into photography, they will still enjoy it immensely.
We are BIG on photographing in the field – plus, we review images and discuss techniques every day so you can keep improving your skills as we move from location to location.
Day photography, night photography, action photography, landscape and nature photography – you will gain tips in every type of photography that you will use in the field and also when you get back home.
Think of the photos you will share and the stories you will tell with your friends and family back home.
Regardless of your photography experience you will be embraced into our small intimate group, while getting hands-on training and professional feedback on the spot, while shooting at various locales on our trip.
This is your photo-adventure of a lifetime!
THINGS YOU WILL SEE ON THE UGANDA PHOTO-TOUR
Equator in Mpigi
Visit the breathtaking equator that divides the earth and perform the water experiment, which shows that water swirls in opposite directions in the southern and northern hemispheres at the equator line. In the south it flows anticlockwise while in the north it moves clockwise. So cool.
Kazinga Channel
The Kazinga Channel connects the two biggest lakes in the area – Lake Gorge in the east and Lake Edward in the west. And from the boat, you can see the shores of the channel which draws a large number of wild animals like hippos and Nile crocodiles as well as many incredible birds you will only see in Uganda.
Not One But Two Safari Game Drives
You will first visit Murchison Falls, the largest of all the game drives in Uganda, where you will not only see the Big 5 animals in Africa, but you will hike above the famous Murchison Falls. You will be able to hike to the top and bottom of the falls and hear the thundering roar, which rivals the neighboring Lions. You will also see the various wildlife in Queen Elizabeth National Park and trek the Chimps in Kibale Natoinal Park, hearing the deafening screeches and cries as they call to each other high in the canopy of trees.
Gorilla Trekking in Bwindi Impenetrable Forest
Get your shoes ready to explore Uganda's "Impenetrable" forest – the Bwindi National Park. Bwindi offers a truly dramatic landscape - from volcanoes to lakes, waterfalls, jagged valleys, and mountain ranges. The gorillas of Bwindi are completely wild but have become used to seeing humans after years of habituation.
Because we know that not everyone will partake in the trek, you will have a less strenuous activity – either way, it's going to be full of photo opportunities!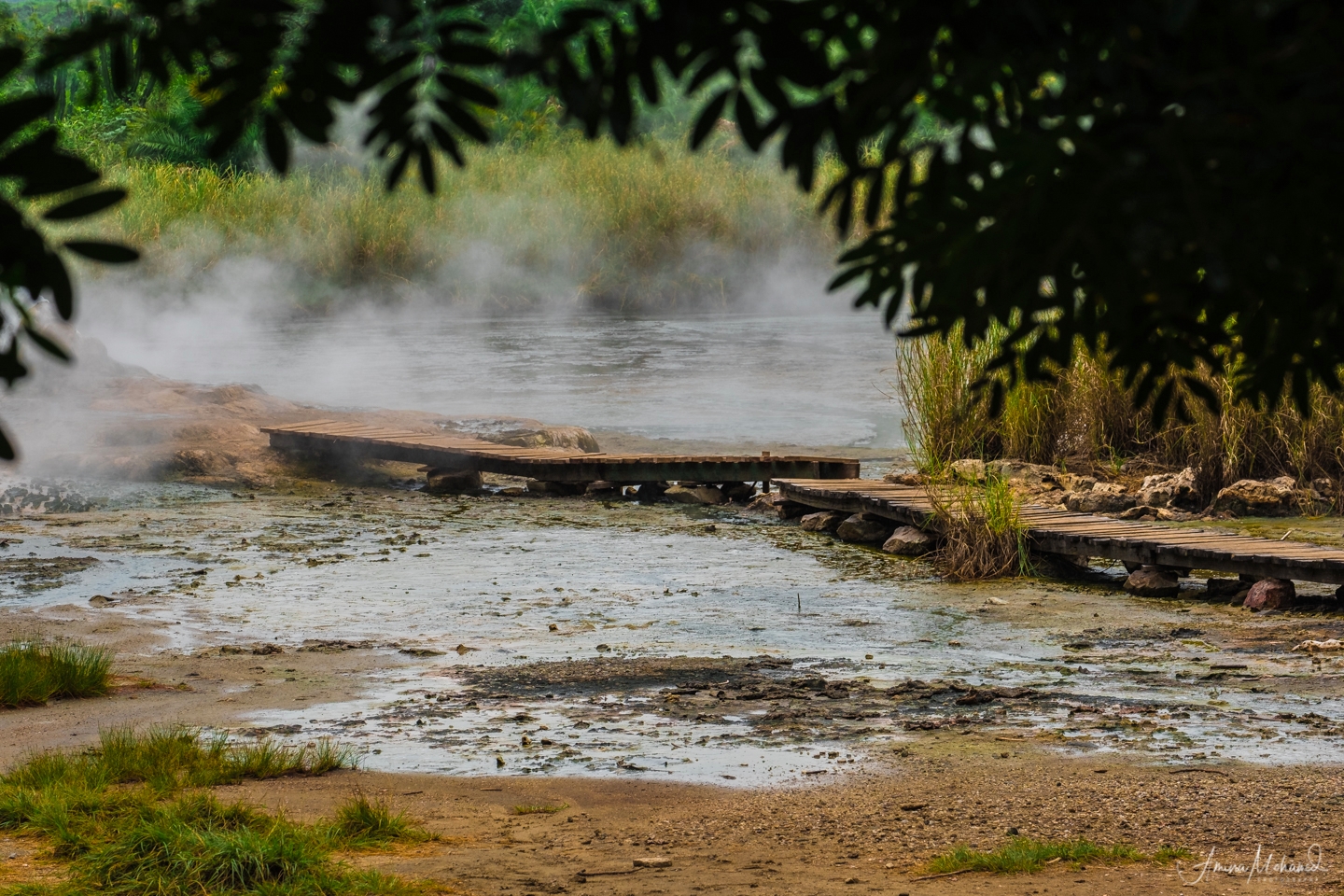 Semuliki Hot Springs
Lying within the Rwenzori Mountain Region, the Semuliki Springs have a male hot spring and female hot spring that is steeped in local legend. Locals and visitors alike can walk around the hot springs and boil food for eating. Prior to arrival, you will walk through the forest floor, while searching monkey's, such as the Red-tailed monkey, the rare Bearded Monkey and the White Colobus Monkey.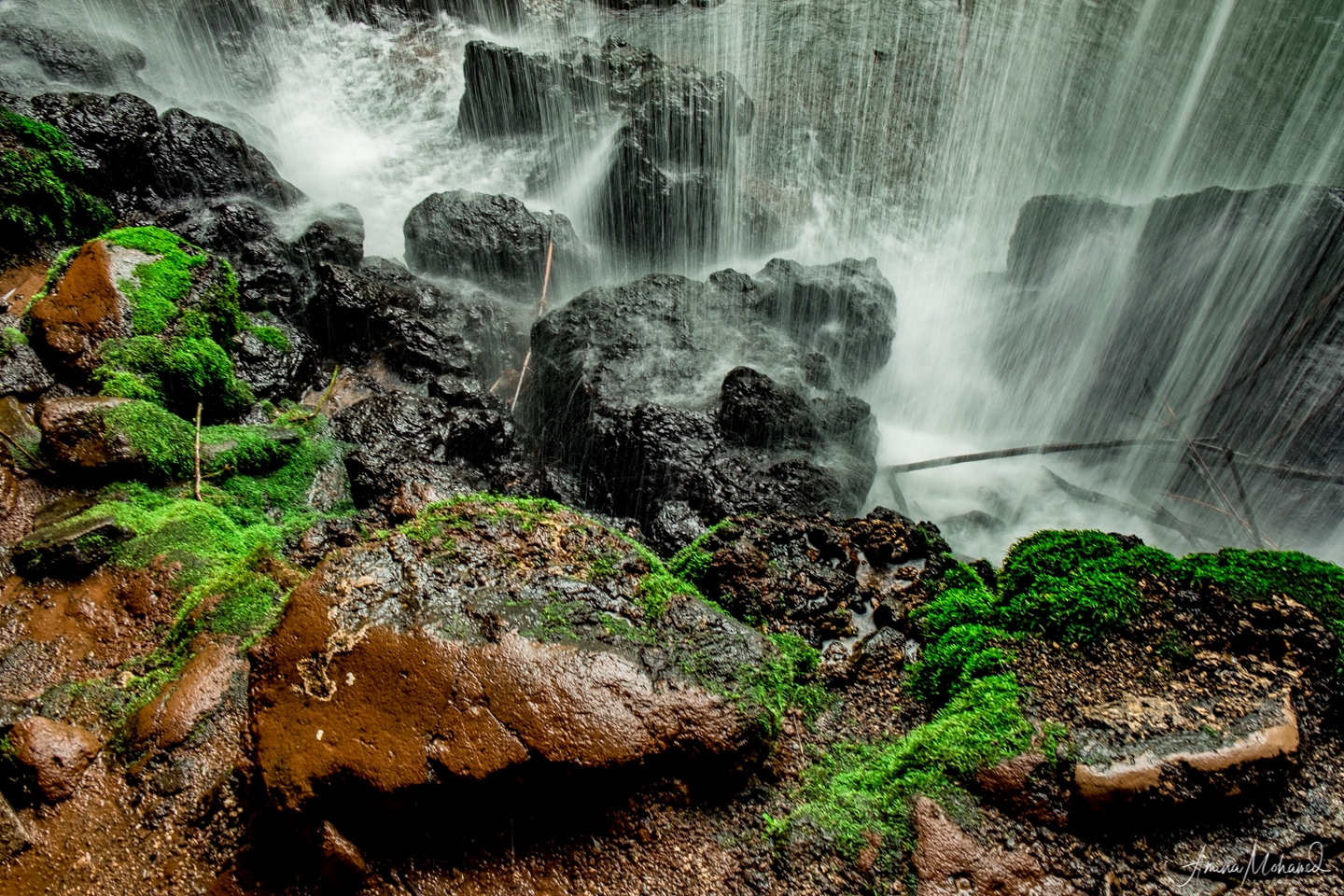 Amabere Ganyinamwiru
Lying near Fort Portal, in the western region of the Rwenzori Mountains, lies Amabere Ganyinamwiru, steeped in legend. Rocks with breast-like structures, waterfalls and open caves make this a site not to be missed.
Community Engagement
We will meet the Bakonzo Tribe, living in the foothills of the Rwenzori Mountains. You will get to see how the local people live and will also get a private reception with the Ruboni Dance Troupe, where they will sing and dance for you.
Training Girls & Women In Photography
Join Us as we train 15 local girls in photography. A major part of this tour is to train girls in the art of photography – these are girls that are training to be journalists and the camera's they receive give them the gift of seeing their world in a new way;, which will allow them earn an income to support themselves and their families. Come learn and teach at the same time – it'll an unforgettable experience!